"Ra-The sun god"
Oil on canvas.
145×95 cm.
For Sale.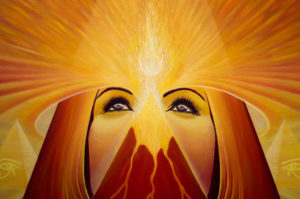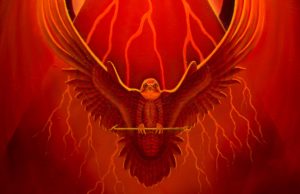 This summer while I was working on the details on the new painting of Ra, the sun god, I had some serious challenges when it came to finishing the details of the painting, especially the falcon.
So I decided to take a break.
When I went outside my studio, a beautiful falcon was sitting on the top of my car. I have never seen one up close before so this was truly a new experience.
The people that own the building I have my studio in have never seen one before either, through all the years they have lived there.
A wonderful coincident and experience.
Feel free to order Fine Art Giclee print of the painting, size 70×45 cm, numbered and signed, limited edition 75 prints all in all.